The following activities are events that expand the volunteer base in east central Illinois while having a sizable impact on the spread of invasive plant species on public lands.HIPP Private Lands Workday (Nov 3, 2018)

HIPP has started holding workdays for invasive control on private properties. Any native area under 10 acres will be eligible, sign ups are open now! The group's second meeting is from 9am-1pm on November 3rd at

2533 County Rd 450 E, Mahomet, IL 61853. The primary focus will be bush honeysuckle removal.

53

Farmer's Market Information Booths (



May 5 and July 14, 2018)



Urbana's Market on the Square: 8am-noon

Annual Illinois Invasive Species Symposium (May 24, 2018)



This event will showcase a variety of "unwanted" invasives - plant and animal and is sponsored by the University of Illinois.

Stop the Spread - Downtown Champaign (Month of May, 2018)



An artistic installation in downtown Champaign, at Main St and Neil St, that demonstrates during invasive species month how invasive plants can spread if unattended.

Brochures

available to the public.

Great Garlic Mustard Hunt (April-May)



This is a campaign to educate the public on garlic mustard through flyers, information booths, lawn signs, and door-hangers. Hunts are scheduled at sites in east central Illinois with participation from trained volunteers, students, and the general public.​

Hunt ScheduleAnnual Pesticide Training & Certification (Jan 27, 2018)

Training on identification of key invasives plants and the application of herbicides. This training will satisfy the requirements of Illinois Pesticide Act Section 250.22 - Special Application of Herbicide to Control Invasive Plants on Public Land. Second presentation on "Management of Edge Habitats".

Joint Prescribed Burns (Spring and Fall)

Prescribed burns are led by certified individuals with participation from natural resource management groups and volunteers.

Regular Workdays on Public Lands

Site stewards and resource managers lead weekly workdays to target invasives at optimum times during the year. Check the HIPP calendar for details.

---

News

May Press Release announcing HIPP activities including the hiring of a program coordinator
HIPP Program Coordinator position has been filled!
Pending the signing of contracts, HIPP has been awarded $436,000 in funding toward landowner conservation practices through the Natural Resources Conservation Service's Resource Conservation Partnership Program. We will also look to expand our services and increase stewardship in public natural areas with the help of a Coordinator hired with an award of $75,000 through the National Fish and Wildlife's Pulling Together Initiative. With

these awards, in combination with the great work all of our partners are doing every day, It's an exciting moment in time for ecological restoration in east central Illinois!

HIPP invasive brochure published in print and online summer 2017.
35 prescribed burns covering 466 acres performed by members during 2017.
Powered by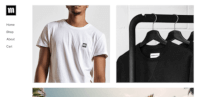 Create your own unique website with customizable templates.