Financial Assistance Programs
HIPP will help farmers and landowners find financial assistance to aid conservation efforts.
EQIP

Through EQIP, NRCS offers help to private landowners toward implementing conservation practices that can improve the quality of water, air, soil, and wildlife habitat on their forest, woodland, farm, or ranch.

CSP

CSP aims to improve conservation efforts with personally tailored plans. Benefits from CSP include higher yields, decreased inputs, and improved extreme weather resilience.



​One on one technical assistance
Powered by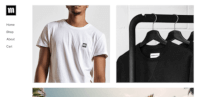 Create your own unique website with customizable templates.